$3.99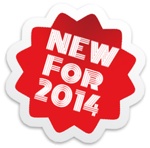 This thought provoking and professionally presented session defines and addresses the origins of all addictive behavior and provides the scientific data explaining sexual addictions, including the addiction to pornography. Having grown to epidemic proportions via the internet, pornography is often considered the "secret sin". Unless addressed, its addictive powers have a devastating impact on the individual and on relationships. The session concludes with the practical information necessary to break out of its bondage.
After your order is processed,  a link will appear within your Order Information page which will allow you to download the file.
Description
This session was recorded in May of 2014.