$3.99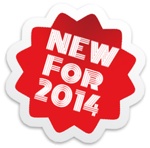 The common denominator of both death and divorce is loss. The two major issues that often prevent recovery are failure to forgive and inability or unwillingness to establish a new dream for one's life. Designed for those who have endured loss and for those who desire to better understand the grieving and rebuilding process, this very powerful and authentic presentation draws not only from Jerry and Lynn's professional expertise but from their personal experiences.
After your order is processed,  a link will appear within your Order Information page which will allow you to download the file.
Description
This session was recorded in May of 2014.