$3.99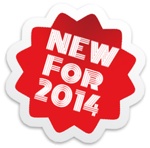 The inability to deal constructively with anger is a major barrier in communication. Determining the source of anger is essential in learning to process it. Learning to "listen" to what lies beneath the words is also crucial if good conflict resolution is to be developed. Full of energy and common sense, this presentation is guaranteed to help you see yourself and those around you more realistically.
After your order is processed,  a link will appear within your Order Information page which will allow you to download the file.
Description
This session was recorded in May of 2014.