$3.99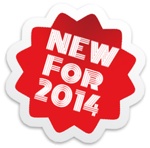 Surely "clean house" means "clean house." Perhaps — perhaps not! No one sees the world exactly like another, and often the same words have different meanings. Central to healthy communication is an ac­knowledgement of each individual's distinct perceptions and ego defenses. This dynamic and humorous session explains that "different" does not have to mean "wrong"— it usually just means different!
After your order is processed,  a link will appear within your Order Information page which will allow you to download the file.
Description
This session was recorded in May of 2014.