$3.99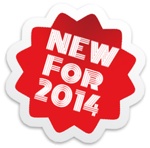 No marriage is immune to an affair. "It can't happen to me" is Satan's lie. Anyone can be emotionally or physically unfaithful if the foundation for fidelity is not firm and God-centered. Inherent in this forthright and informative presentation is a six-step model describing how good people become entrapped in webs of lies and deceitfulness. While controlling the choices of a spouse is impossible, one can determine the moral direction of their own life by establishing and maintaining firm boundaries.
After your order is processed,  a link will appear within your Order Information page which will allow you to download the file.
Description
This session was recorded in May of 2014.